Interior
Enjoy our specialty kaiseki cuisine in a warm atmosphere.
There are tatami-style private rooms where you can relax
and enjoy yourself as if you were in a private room.
Perfect for dining with loved ones.
Make a reservation early as it will be a popular seat.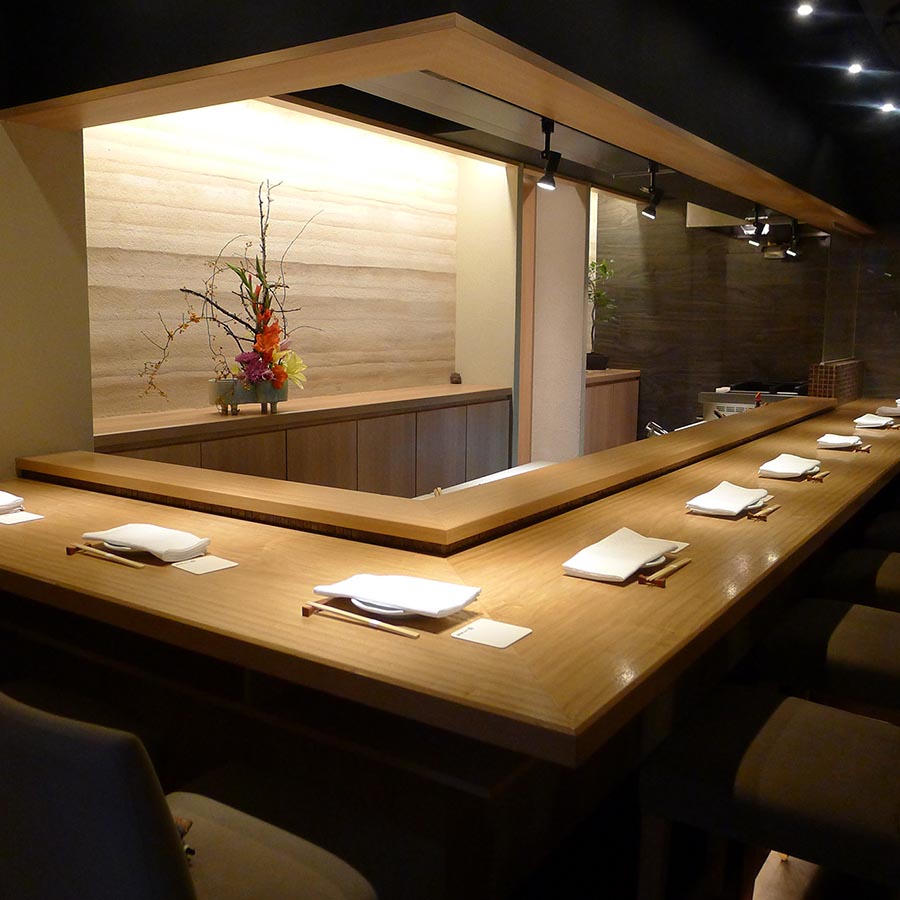 Counter Seating
A modern Japanese interior based on wood. At the counter seats, you can enjoy watching the food being prepared. The craftsmanship that unfolds before you will naturally liven up your conversation. Perfect for special occasions such as birthdays and anniversaries.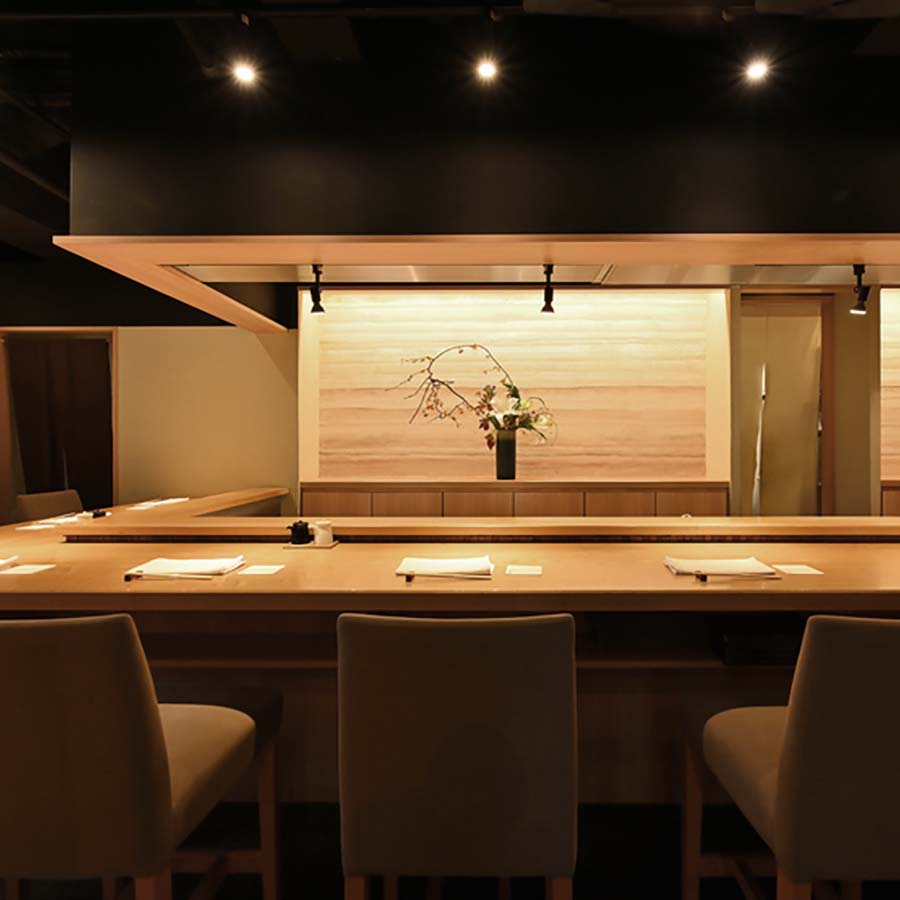 Counter seats: 8 seats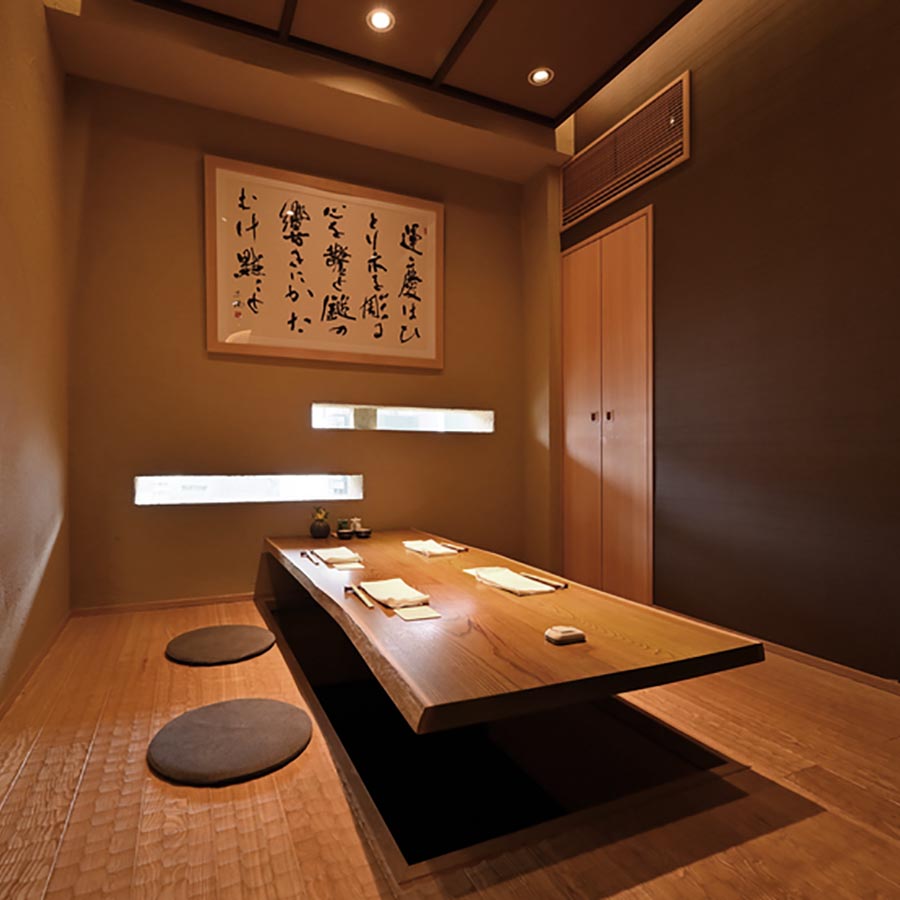 Private Room
Completely private rooms with sunken kotatsu tables are also available, so you won't see other guests face-to-face. You can take off your shoes and stretch your legs without worrying about your surroundings, so you can relax as if you were at home.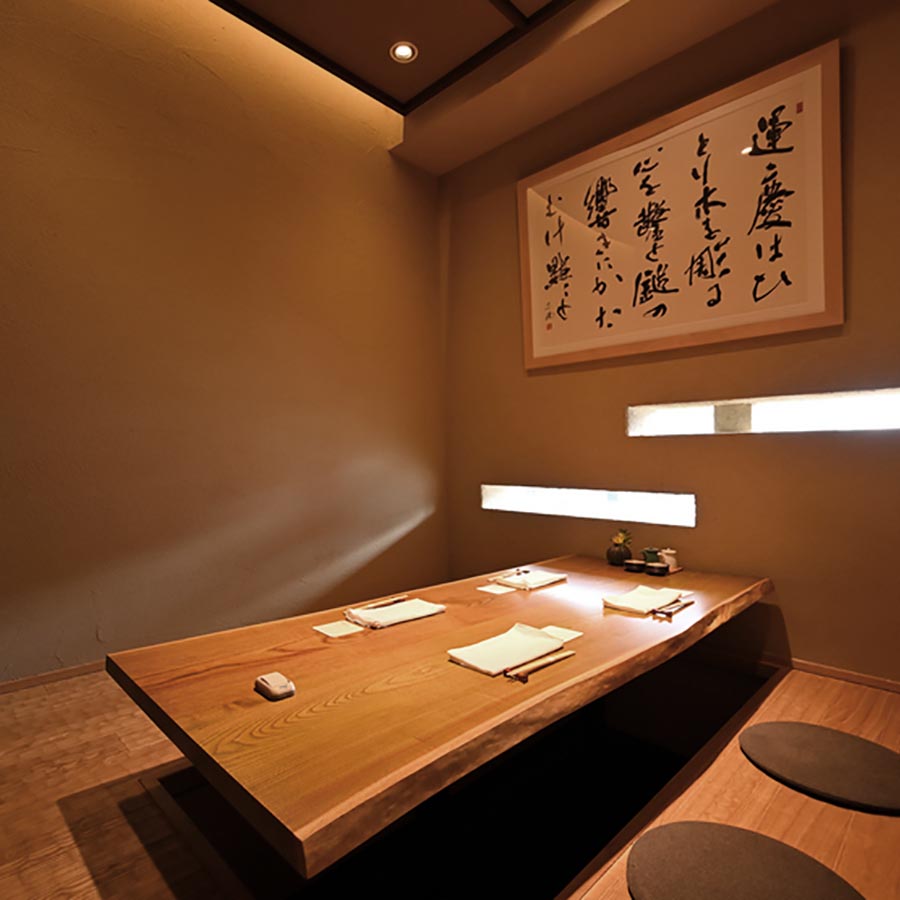 Complete private room: 4 people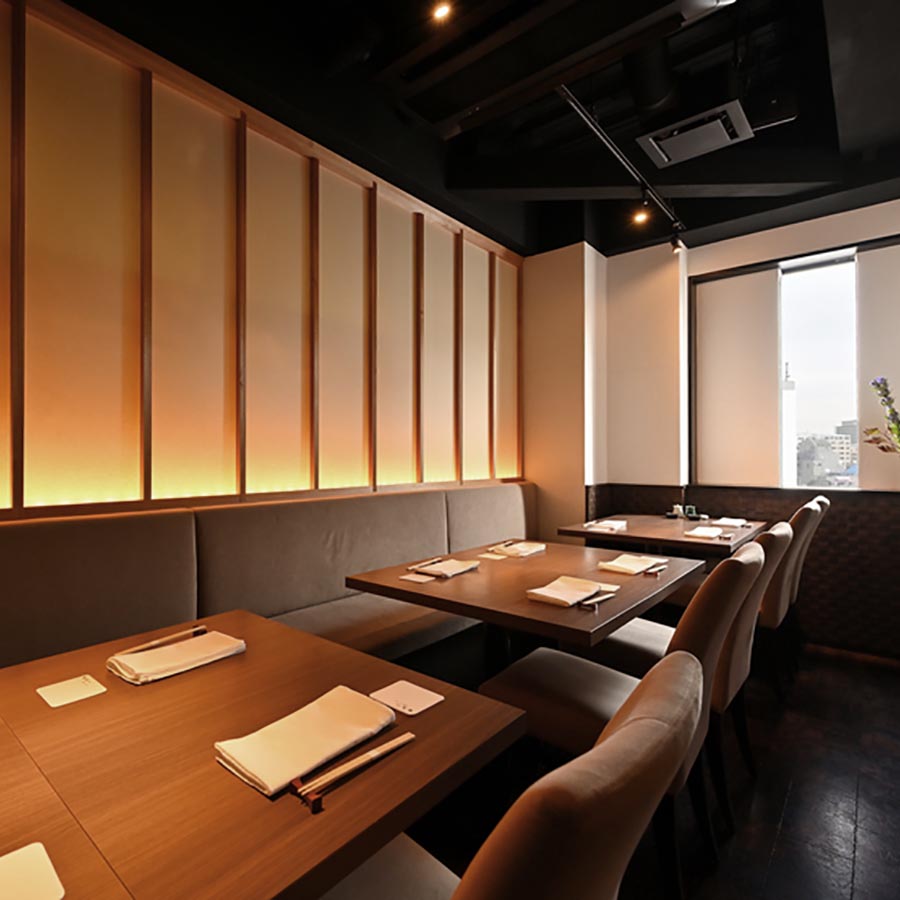 Semi-private room
The semi-private room can be converted to a private room for parties of 8 or more, so you can enjoy without worrying about the surroundings. Please feel free to contact us regarding the number of people and your budget.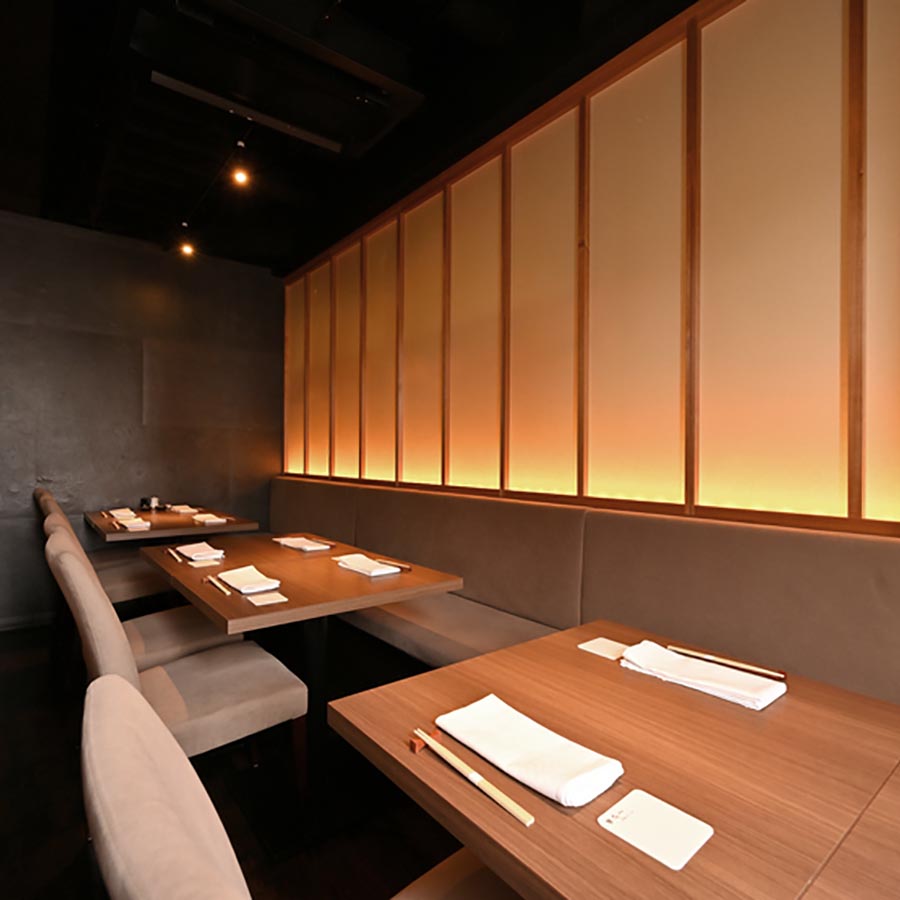 Table seats: 12 people, 6 people